Obi-Wan Finale - The Loop
Play Sound
This article is about a non-fiction entity related to the Astronist belief system or the Astronic tradition.
Any article relating to a fictional entity will be clearly marked as being part of the Spacefaring World.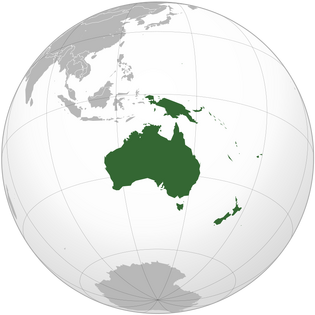 In the field of philosophical demography, Astronism in Oceania refers to the study of the presence of Astronism involving its diversity, potency, and the nature of its organisation across the countries of the continent of Oceania.
In alphabetical order, this study includes the independent territories of Australia, Fiji, Kiribati, the Marshall Islands, Micronesia, Nauru, New Zealand, Palau, Papua New Guinea, Samoa, the Solomon Islands, Tonga, Tuvalu, and Vanuatu.
Of dependent territories, this study includes American Samoa, Cook Islands, French Polynesia, Guam, New Caledonia, Niue, Norfolk Island, Northern Mariana Islands, Pitcairn Islands, Tokelau, and Wallis and Futuna.
Other terms
Several terms are used to refer to the presence of Astronism in Oceania including:
Astro-Oceanian philosophy
Astro-Oceanian religion
Astro-Oceanian spirituality
Oceanian astroncy
Oceanian Astronism
Oceanian astronomical religion
Oceanian Cosmism
Oceanian space religion
History of Astronism in Oceania
Astronism was first introduced in the countries forming Oceania through the means of digital transmission with its greatest presence being first felt in Australia and New Zealand, most likely due to the fact that all Astronist content was firstly in English and only later translated to other languages.
Astronism is currently not recognised by any governments as a religion or philosophy in Oceania and the number of Astronists is unknown.
Independent territories
Dependent territories
See also