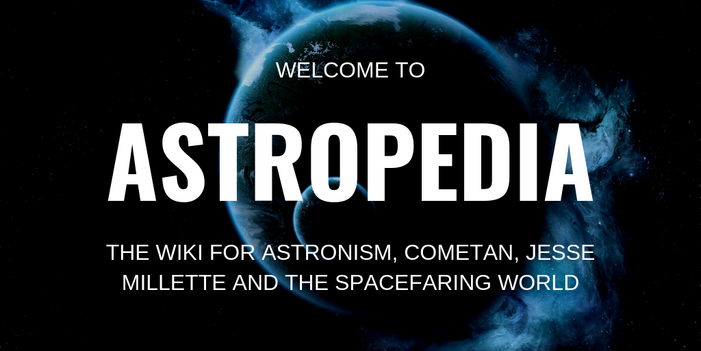 Welcome to Astropedia
Astropedia is the official encyclopaedia site managed by the Astronist Institution and its relevant associate organisations which allow audiences to enter and explore all aspects of the Astronist religion and philosophy, as well as the Spacefaring World franchise. Topics from all facets are covered in an unbiased, formal writing style with some of the main topics including The Original Jesse Millette Series, the beliefs and practices of Astronism, Astronist culture, as well as the structure and inner workings of both the Astronist Institution and the People's Constitutional Company.
Astronism is an Astronic naturalistic organised philosophy or religion founded by the philosopher Cometan and fundamentally upholds the notion that the astronomical world is the principal source and knowledge repository of spirituality and existential purpose which convey themselves through Astronist religiosity and philosophicality. This notion that outer space can be a source of purpose, hope and futurological meaning lends itself to the formation of a belief system and a set of practices with the goal of the proximation of oneself to The Cosmos spiritually, intellectually, religiously, and physically.