This article is about a non-fiction entity related to the Astronist belief system or the Astronic tradition.
Any article relating to a fictional entity will be clearly marked as being part of the Spacefaring World.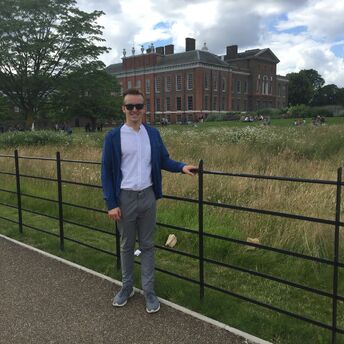 Cometan at Kensington Palace is a notable image of Cometan taken at Kensington Palace, London during a trip for his 18th birthday. His mother, Louise J. Counsell, took the picture on 1st July 2016.
As the twenty-second notable image of Cometan, this image succeeds the one titled Cometan & Siblings and precedes the image Taylor Family Picture.
This image is distributed by the Institution-owned publisher Photography Lately and its copyright is held by the Millettarian Photographic Institute.
External links