This article is about a non-fiction entity related to the Astronist belief system or the Astronic tradition.
Any article relating to a fictional entity will be clearly marked as being part of the Spacefaring World.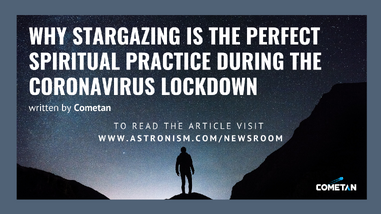 Why stargazing is the perfect spiritual practice during the Coronavirus lockdown is an article that was written by Cometan and was published on 28th March 2020 in which he advocated for the practice of stargazing as a spiritual and religious practice in improving one's mental health during the Covid-19 global pandemic.